Most of us have seen the famous Indian movie, 3 Idiots. We all fell in love with the story and we fell in love even more with Aamir Khan's character Ranchoddas "Rancho" Shamaldas  Chanchad, also known as Phunsukh Wangdu. He was intelligent and incredibly wise beyond his years. He made us believe that aal izz well. In the movie, he disappeared after graduation only to become a famous scientist and a business magnate who taught young children as well.
We all wanted to be like him in engineering school. Effortless when it came to studying for majors and doesn't even break a sweat when it came to recitations in class. Unfortunately, that is not the case for most of us. Some of us have to study until the wee hours of the morning just to prepare ourselves when taking an exam. There are other engineering students who carry the burden of helping the family get out of poverty by becoming engineers. Some of us just have a terrible time in engineering school. If you could find someone you can relate to in the movie, it has to be Raju Rastogi.
Raju was down on his luck. He wasn't the smartest kid in class and was often caught in trouble with his friends. While he had fun hanging out with Rancho and Farhan, he often felt pressured to help his poor family. He had no confidence in himself which often led him to get really low grades in class.
Source: iammihir.blogspot
As the movie progresses, we'll find Raju faced with a difficult decision to make when he was threatened to get expelled by the college director if he doesn't put the blame in Rancho in a break-in they made while they were drunk. He didn't want to betray his friend nor disappoint his family, so Raju attempted suicide. He ended up in a coma but eventually recovered from it. Through his friend's support, he was able to get a successful interview for a corporate job. Raju got the ending we all wanted for him when we saw him settle down in Delhi and became a wealthy executive.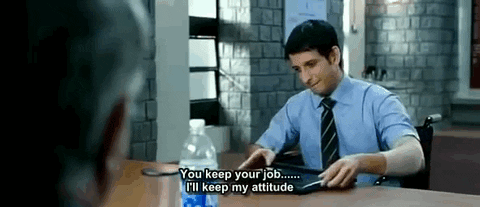 Source: Giphy
While we are lucky enough not to experience Raju's unfortunate incidents, we can't deny that at some point, we also felt what Raju felt when we had terrible results from exams. We had friends who did better than us at school, which made us feel worse about ourselves. We may have experienced not believing in ourselves because we didn't do well in class. We've felt the pressure to graduate on time and get a good job that could help us and our families pay the bills and live better lives.
Just like Raju, we had to struggle in engineering school. We felt like giving up when we thought we really couldn't make it. We had moments when we could no longer see ourselves graduate in engineering. But just like him, we fought for our dream. We surrounded ourselves with good friends at school who helped keep our spirits up when everything felt hopeless. And just like Raju, we never gave up. We won't ever give up. No matter how hard engineering can be, no matter how tough our professors can get and no matter how horrible our classmates can (just like Chatur Ramalingan).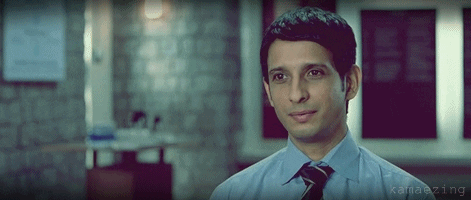 Source: Giphy
So, if you can relate to Raju, don't feel bad. We all know he eventually got the success he deserved. So, go get yours. If you're lucky enough to have your own versions of Rancho and Farhan, then make memories with them. Be a Raju, don't ever give up and be an engineer. Aal izz well.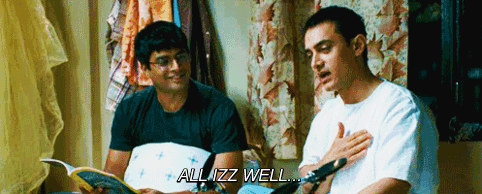 Source: India Times