Filipino child prodigy
*Update 08/17/17: According to Ms. Lyn Dimaano, Fudolig did not push through with enrolling in Law School
If you've watched the news a few years ago, you might have heard of Mikaela Fudolig. She started college at the age of 11 and graduated Summa Cum Laude in BS Physics at the age of 16. She finished her masters and PhD just a few years after.
The Fullbright scholar started teaching at the University of the Philippines Institute of Physics right after her graduation and is now taking up Law after passing the UP Law Aptitude Examination last February 2016. Fudolig was also a Fullbright scholar in Economics at the University of California-Irvine but chose to take her graduate studies at her alma mater.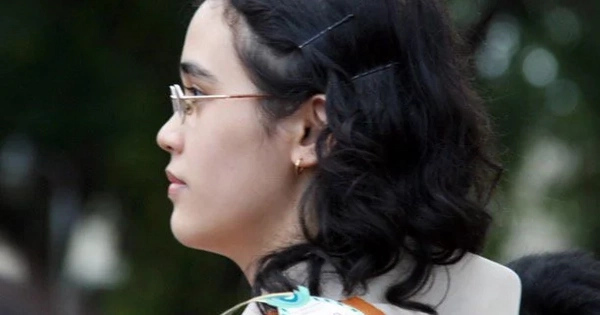 Fudolig was part of an experimental program for gifted children that checked if a child at a young age could handle college emotionally and mentally.
She took up her first college classes at the age of 11 but was only admitted formally at the age of 12.
This was a challenging time since the public had different views of allowing children to enter a highly stressful environment at a very young age.
Thankfully, the school assisted in shielding her from the media, which enabled her to continue her life as a normal university student.
Gifted children are often not given the proper attention that they need in the Philippines. These children end up not realizing their full potential due to the lack of academic programs to help them grow, according to Fudolig.
The Early College Placement Program (ECPP) was the only way for these children to move forward, she added. "Many people think that a child, even if equipped with the mental abilities, is not emotionally prepared to enter college.
I am glad to have proven them wrong," Fudolig said.
Apparently, it was not easy for her parents to raise her to be a normal and balanced individual.
She could read and write in both English and Filipino at 3, but her mom still made sure that she still had the playtime that a regular kid should have.
Entering college at a very young age was daunting, even for the then-11-year-old Fudolig.
She recalled that it was hard for her at first to blend in since most of her classmates were wearing regular college get-ups while she was wearing her baby-doll shoes, skirt, and blouse. It took her a while to adjust but she finally made it through.
Fudolig's parents were very grateful that the ECPP helped in shielding her from the media, as it would have resulted to her not being able to grow socially and emotionally.
Now, the former child prodigy, is hoping to set an example to all the brilliant minds out there and is urging "new graduates to make new roads".
What makes a child prodigy?
What explains prodigies? How can a person accomplish so much so fast? Psychologists have long debated this question. According to one account, it is possible that most anyone could be a prodigy, with the right environment.
As the late psychologist Michael Howe argued, "With sufficient energy and dedication on the parents' part, it is possible that it may not be all that difficult to produce a child prodigy."
Extraordinary opportunity is indeed a theme that runs through the biographies of many prodigies. Mozart's father, Leopold, was a highly sought after music teacher, and gave up his own promising career as a musician to mange his son's career.
More recently, Tiger Woods' father introduced him to golf at age 2. When Venus and Serena Williams were children, they moved with their family from California to Florida so they could train at an elite tennis academy.
However, recent research indicates that basic cognitive abilities known to be influenced by genetic factors also play a role in prodigious achievement.
In the most extensive study of prodigies to date, the psychologist Joanne Ruthsatz and her colleagues administered a standardized test of intelligence to 18 prodigies—five in art, eight in music, and five in math.
There was a wide range of IQs in the sample, from 100—the average for the general population—to 147—well above the usual cutoff for "intellectually gifted." However, with an average score of 140 (above the 99th percentile), nearly all of the prodigies did extraordinarily well on the tests of working memory. Analogous to the central processing unit of a computer, working memory is a cognitive system responsible for carrying out the mental operations involved in complex tasks such as problem solving and language comprehension.
It is what you use when you compute a tip for a dinner check in your head, or when you hold in mind the steps of a complex skill you are trying to learn.
A child prodigy is defined in psychology research literature as a person under the age of ten who produces meaningful output in some domain to the level of an adult expert.
Others highlight prodigies' innate abilities: for example, a 2014 study assessed 18 child prodigies and found that what they all had in common was a heightened attention to detail and exceptional working memory (the ability to store and process information over short time periods).
Prodigiousness seems to arise from a combination of this cognitive profile with what psychologist Ellen Winner describes as a "rage to master" their craft.
Other Child Prodigies
This 7-Year-Old Child Prodigy is the World's Youngest Programmer
Child Genius Had Three Associate College Degrees At The Age of 11
Article Source: Inquirer